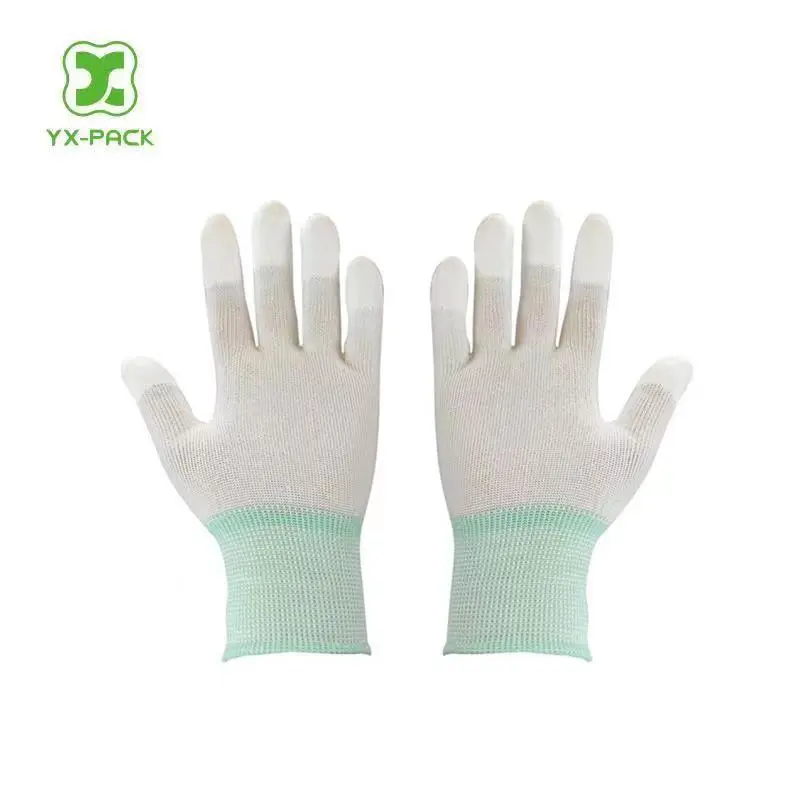 PU coating gloves are also known as PU gloves or pu stickers, applied to gloves.
Gloves are completely covered with specially treated polyurethanes in the palm part, which can provide good anti-slip performance, and prevent the hand sweat and particulate contamination of the human palm.
Ordinary material:
100% nylon and pu resin coating.
Production Method:
Applying a layer of PU resin in a knitted nylon glove finger or palm site, which increases both anti-slip performance and additional heat insulation performance, is an indispensable product of precision electronic production line.
performance:
1. Thepu coating has acid-base properties, which can effectively avoid slipping and avoid falling at the grabbing, and does not residue fingerprint printing, increase productivity.
2. Anti-pollution, anti-slip, heat-resistant, wear resistance, easy to absorb sweat, and good breathable.
3. Due to extremely elastic, it feels more contest to the user.